Quality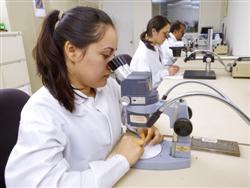 Quality Assurance Department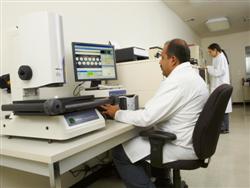 State Of The Art Smart Scope In The Quality Assurance Department
JG Plastics takes quality seriously. Close communication and collaboration between our engineering, manufacturing and quality assurance departments ensures that you get the quality parts you require.
Our quality system is ISO 13485:2016, ISO 9001: 2015 and AS 9100 REV D registered. Firmly established and documented quality procedures are used every day to meet our customers' expectations. JG Plastics is ITAR registered, and we operate according to stringent FAA, MIL SPEC and Good Manufacturing Practices (GMP).
Customer and Supplier requirements, terms, and forms can be found here.
Adherence to these quality standards, coupled with our commitment to continuous improvement, is the impetus behind our steady growth.
Our goal is to provide superior custom injection molded products by:
Knowing our customer's market.
Listening to and understanding our customers' needs and expectations.
Investing in modern plant and equipment to enhance our technical capabilities.
Investing in training and education to enhance our employee capabilities.
Continuously evaluating and improving our internal processes.
Partnering with a knowledgeable and capable supply base.
Promoting an innovative and rewarding company environment.
We use the latest testing and CMM measuring equipment, and our trained Quality staff is dedicated to making sure the products we produce meet or exceed the expectations of our customers.
QUALITY POLICY
JG Plastics Group, LLC is committed to providing "total plastic solutions" that enhance the success of our customers. We will strive to align Quality and Company objectives to ensure that the combined strategy supports our goal of manufacturing superior products that meet or exceed our customer's expectations for quality, service and cost. To achieve this goal, we are committed to total compliance with the requirements of our Quality Management System, and will consistently employ data driven actions to satisfy and continuously improve the effectiveness of the system. 
We are a complete plastic injection molding facility including thermoplastic and thermoset molding