Elvax (EVA) Copolymer Resins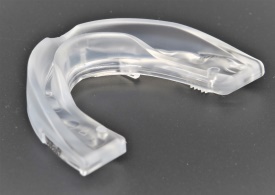 Dental Elvax Overmold
Precision Molding with Elvax (EVA) Plastic Resin: Elevating Component Manufacturing
At JG Plastics, we are dedicated to delivering excellence and precision in component manufacturing. We are excited to introduce Elvax, also known as Ethylene Vinyl Acetate (EVA), as a prime material for molding components. With our advanced capabilities and commitment to quality, we ensure that every component molded with Elvax meets the highest industry standards.
Why Choose Elvax (EVA) for Component Molding?
Elvax (EVA) resin offers a wide range of advantages that make it a versatile choice for various component applications:
Flexibility and Resilience: Elvax exhibits exceptional flexibility and resilience, making it ideal for components that require durability and the ability to withstand repeated stress or impact.
Chemical Compatibility: Elvax is known for its chemical resistance, ensuring that components remain unaffected when exposed to a variety of chemicals and solvents.
Low Temperature Resistance: Elvax retains its properties even at low temperatures, making it suitable for components used in applications that require performance in cold environments.  It may also be used for boil and bite type of applications.
Custom Molding Solutions for Your Components:
At JG Plastics, we understand that component manufacturing demands versatility and precision. Our team of experienced engineers and molders collaborates closely with you to develop custom solutions tailored to your specific component requirements. Whether you need samples, low-volume production, or high-volume manufacturing, we have the expertise and technology to deliver outstanding results with Elvax (EVA) resin.
Quality Assurance in Our Manufacturing Facility:
Our commitment to quality and precision is central to our operations. We employ advanced molding techniques and state-of-the-art equipment to ensure that every component we produce adheres to strict quality standards. Our skilled professionals maintain rigorous quality control throughout the manufacturing process to guarantee the reliability and consistency of your components.
Regulatory Compliance:
We understand the importance of meeting industry regulations and standards. Our manufacturing facility adheres to relevant regulatory requirements, ensuring that every component we manufacture is fully compliant with industry standards and certifications.
When you require components that demand flexibility, resilience, and chemical resistance, trust JG Plastics. Contact us today to discuss your project needs and discover how our expertise in using Elvax (EVA) plastic resin can elevate your component manufacturing.
At JG Plastics, we are your reliable partner for precision and excellence in molding components with Elvax (EVA) plastic resin. Request a quote or contact us to get started on your project.
We are a complete plastic injection molding facility including thermoplastic and thermoset molding