Facility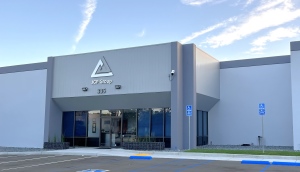 JG Plastics Group Operates In A Modern 36,000 Sq. Ft. Facility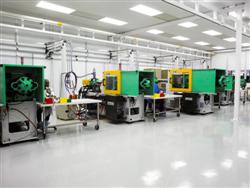 Class 10,000, ISO Class 7 Cleanroom For Medical Injection Molding
JG Plastics is located in Costa Mesa, California and operates in a modern 36,000 square foot facility adjacent to John Wayne, Orange County Airport. Our location makes us very accessible from both Los Angeles and San Diego.
Our manufacturing facility is designed for optimum process flow from raw material to finished product. We use our modern IQMS computer system to manage all aspects of our business, including incoming inspection, manufacturing resource planning (MRP), inventories, quality assurance, material certification, assembly, and shipping. Your products are closely tracked and monitored throughout the entire manufacturing process.
Our Machinery:
23 Injection Molding Machines, 20 – 330 Tons
Horizontal and Vertical Injection Machines
Modern CNC Machining Centers
CNC EDM, Sinker EDM, Hole Poppers, etc
High Precision Jig Grinding and Boring
Mills, Surface Grinders, Polishers etc.
We utilize our Class 10,000/ ISO Class 7 state-of-the-art Cleanroom for Medical and Optical Lens Molding. This high-tech cleanroon is complete with integrated material handling/drying equipment and an overhead crane for ease of operation and process. We can also utilize our Class 100,000 portable cleanrooms for injection molding and assembly operations that require a clean, filtered air environment.
We are a complete plastic injection molding facility including thermoplastic and thermoset molding