Class 10,000 Cleanroom Assembly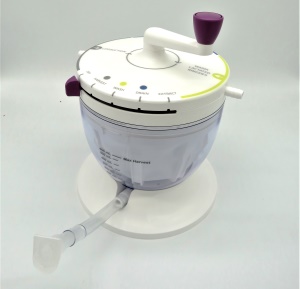 Medical Device Assembly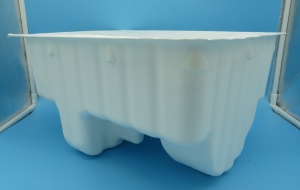 Fully Packaged Cleanroom Medical Device
At JG Plastics, we are committed to excellence in medical device manufacturing. We are excited to introduce our latest addition to our facility - a cutting-edge ISO 7 (Class 10,000) cleanroom dedicated to the assembly of medical devices. This cleanroom represents our ongoing dedication to quality, precision, and meeting the highest industry standards.
Medical devices play a crucial role in patient care, and the cleanliness and quality of the environment in which they are assembled is paramount. Our ISO 7 cleanroom ensures that the air quality within the room meets stringent requirements, minimizing the risk of contamination during the assembly process. With state-of-the-art air filtration systems and strict adherence to cleanliness protocols, we maintain a controlled environment that meets or exceeds ISO 7 standards.
A few of the many items that are assembled in the ISO 7 Assembly Cleanroom:
Fluid Delivery Connectors / Devices Subassemblies
Surgical Instruments
Emergency Room Products
Dental Products
Eye Treatment Devices
Cardiac Products
Blood Delivery Products
Key Features of Our ISO 7 Cleanroom:
Stringent Control: We maintain constant monitoring and control of temperature, particles, and air pressure to provide an environment that is conducive to precision assembly.

Cleanroom Attire: Our skilled assembly technicians wear specialized cleanroom attire, including gowns, hairnets, gloves, and shoe covers, to prevent any external contaminants from entering the workspace.

Dedicated Training: Our team is extensively trained in cleanroom protocols, ensuring that they are equipped to handle sensitive medical devices with the utmost care and precision.
Our Commitment to Quality and Compliance:
JG Plastics is dedicated to meeting and exceeding industry standards and regulatory requirements. Our ISO 7 cleanroom is part of our broader commitment to quality assurance, traceability, and documentation. We have established robust quality management systems to ensure every medical device we assemble is safe, reliable, and compliant with all relevant regulations, including FDA and ISO 13485.
Collaborative Partnership:
We understand that every medical device project is unique, and our team is committed to collaborating closely with our clients to meet their specific requirements. From concept to final product assembly, we offer a range of services that can be tailored to your needs, including design consultation, tooling, injection molding, component sourcing, and production.
If you're looking for a trusted partner for custom injection molding and medical device assembly in an ISO 7 cleanroom, JG Plastics is here to help. Get in touch with our team today to discuss your project needs and learn how we can bring your medical device ideas to life with the highest standards of quality and cleanliness.
When it comes to medical device assembly, precision and cleanliness are paramount. Trust JG Plastics for excellence in every product we assemble in our state-of-the-art ISO 7 cleanroom.
We are a complete plastic injection molding facility including thermoplastic and thermoset molding