Medical Grade Plastics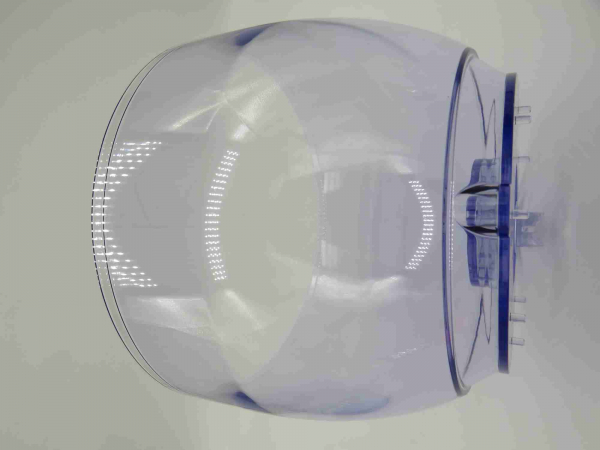 Medical Polycarbonate Polished Finish
Medical-Grade Plastics for Injection Molding
There are many medical-grade plastic materials that are ideal for a wide range of injection molded parts and products for the medical industry. These medical-grade plastics range from rigid to flexible, and are available in custom colors to match existing products or company colors.
Medical-grade plastics are used to produce everything from syringe components, injector components, cable strain reliefs, grips, cannula components, special overmolded needles and aspirators, and many more.
JG Plastics are experts in injection molding medical-grade plastics, using ABS, PC, POM, PP, PS, PEEK, PVC (including non-DEHP PVC), and EVA materials to produce custom products that match our customers' exact specifications.
Request a quote on medical injection molding, or contact JG Plastics to discuss your project.
Meet Regulatory Requirements 
JG Plastics has vast experience with the strict requirements of plastics required by Medical device components.  Majority of medical device components require plastics that have data for biocompatibility (ISO 10993, USP Class VI, etc.) and sterilization (E-beam, Gamma, EtO, etc.).  We are very familiar designing molds for products and processing many medical-grade plastics including various grades of Lustran ABS, Lexan PC, Cycolac ABS, Delrin Acetal, PEEK, Elvax EVA and more.  
If you don't know which medical-grade plastic is needed for your product, please contact us to discuss your material needs. Our expert team will help you select a medical-grade plastic that meets your application and performance requirements.  Molding process validations (IQ,OQ,PQ) ensure your medical plastic products consistently meet design tolerances and specifications throughout the life of the program.  
Products in the medical industry commonly require controlled manufacturing environments to ensure cleanliness.  JG Plastics has two (2) ISO 7 (Class 10,000) cleanrooms capable of meeting requirements for majority of medical product manufacturing.  One ISO 7 Cleanroom is dedicated to injection molding and the recently contructed Medical Device Assembly ISO 7 Cleanroom provides a controlled environment and assembly team that is focused on the final assembly and packaging of your device.
.
Contact Us for Medical Plastics Injection Molding
JG Plastics is the full-service injection molding provider you need for your medical grade plastics and medical products. Request a quote or contact us to get started on your project.
We are a complete plastic injection molding facility including thermoplastic and thermoset molding