Aerospace Injection Molding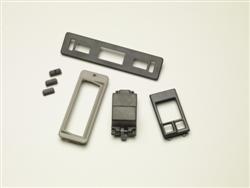 Aerospace Molding Using Special Flame Retardant Materials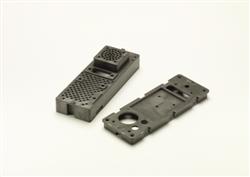 EMI Shielded Resin for Aerospace Electronic Housing
Precision Injection molding and tool building for aerospace applications has been an integral part of JG Plastics' business since our inception in 1975. Our expertise in aerospace component design and mold construction, the processing of specialized engineered materials, and stringent quality regulations and certifications has allowed us to become one of the premier aerospace injection molders in the United States.
Our in-house mold design and construction gives us complete control over mold quality, reliability and performance. This capability gives us a distinct advantage over other suppliers when it comes to molding critical parts for the rigorous requirements of the aerospace and aeronautics industries.
We work closely with aeronautical engineers to create parts that meet specific performance criteria. We have earned the reputation of being a "can-do" company with substantial real world application experience. Parts we have molded can be found on the International Space Station, numerous Military and Commercial Aircraft, and in many aerospace related support systems.
Some of our capabilities include:
In Flight Entertainment Systems
Communications / Guidance / NAV
Aircraft Interiors
Electronics / Connectors / Switches
Precision High Tolerance Applications
Controls / Cockpit
Our Electronic Injection Molding expertise is used in many overmolding, connector, housing, switch, lighting and display aerospace applications.
In addition to molding, we also offer In-Mold-Decoration, Assembly, Sonic Welding, Adhesive application, Pad Printing and Packaging.
If you're in need of molding assistance for your next aerospace related project, please contact us. We look forward to working with you.
We are a complete plastic injection molding facility including thermoplastic and thermoset molding