Overmolding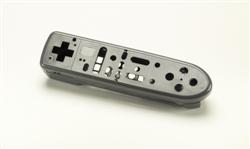 In-Flight Handset Lens Overmold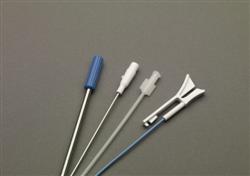 Medical Injection Overmolding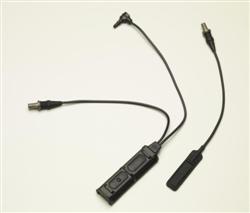 Tactical Switch and Connector Overmold
When it comes to overmolding, JG Plastics is an industry leader. With our in-house mold design and construction capabilities, along with our injection molding expertise, we're able to overcome nearly any overmolding challenge.
Overmolding is the process of injection molding thermoplastic material around an existing plastic, metal or other component. When the process is done properly, physical and chemical bonds can be created between overmolded plastic parts. Our expertise with overmolding allows us to work with engineers and designers to make sure that your parts are produced with quality, integrity and with mold reliability in mind.
With our experience and technical background, we've been able to help our customers remove hours of labor from the cost of assembling a product, while making significant improvements in quality, integrity and reliability. On both existing and new products, carefully engineered overmolded parts can eliminate the need for a variety of secondary operations such as sonic welding, bonding and gasketing.
The overmolding process is used in many industries, including Medical, Aerospace, Military/Tactical, Electronic and Automotive. Overmolding can be used for aesthetic or functional purposes, depending on end use requirements. Many types of thermoplastic materials can be overmolded, including soft plastics such as urethanes and TPE's, as well as hard plastics such as nylon and polycarbonate. In critical defense injection molding and high-end electrical connector molding applications, overmolding is used extensively to strengthen, protect and improve the product. All the while reducing costs through reduced labor and materials.
Proper tooling construction enables this complicated process to work. Molds must be made to exacting tolerances in order for the overmolding process to work effectively. This two-shot procedure also requires the selection and use of compatible materials in order to achieve superior mechanical and chemical bonding.
Our tooling is designed and constructed at our modern facility located in Southern California. And our process technicians expertly overmold many different products every day at this very same facility. JG Plastics is truly your one-stop shop for overmolded parts.
For more information on how JG Plastics can help you with your overmolding project, or any other plastic molding requirement, please contact us.
We are a complete plastic injection molding facility including thermoplastic and thermoset molding