Commonly Used Materials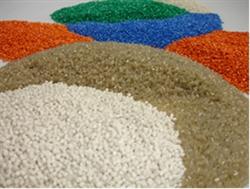 We Use A Wide Variety Of Resin Pellets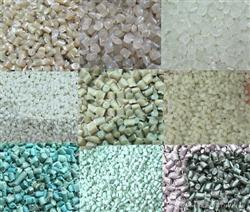 Engineered Resins Are Used Every day At JG Plastics
JG Plastics works with a vast array of standard, custom, and engineered thermoplastic resins and thermoset compounds in our plastic injection molding processes. If a material exists, we can mold it!
Below is a partial list of materials that we can work with. If you don't see the material you need listed below, or if you're not sure what material is best-suited to your unique needs, please contact us to discuss your material requirements.
Request a quote on plastic injection molding for your project, or contact JG Plastics to learn more.
Thermoplastic/Thermoset Injection Molding Materials
ABS
Acetal
Acrylic
Bionate (PC/TPU)
Bayblend (PC/ABS)
Cellulose
Conductive & shielding plastics (Chomerics)
Crystal polystyrene
Diallyl ortho-phthalate (DAP)
DuPont Zytel™
Elastomer (TPE)
Elastollan (TPU)
Epoxy
Fortron
HDPE
High-flow, high-impact
Homopolymer
K-Resin
Kraton
LCP (liquid crystal polymers)
Mylar/Lexan
Nylon
PC/PCCD
PC/ABS Blend

PEEK
Phenolic
Polyamide (Nylon)
Polycarbonate
Polyester
Polyethylene
Polyetheramide
Polyetherimide (Ultem)
Polypropylene
Polystyrene
Polysulfone
Polyurethane
Polyphenylene Sulfide (PPS)
PVC
Ryton
SAN
Santoprene
Steric Acrylic
Styrene
Thermoplastic
Urethane
Valox
Vectra
We are a complete plastic injection molding facility including thermoplastic and thermoset molding