Medical Injection Molding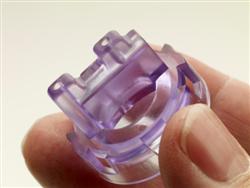 Complex Precise Medical Molded Part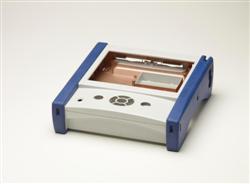 Medical Device Enclosure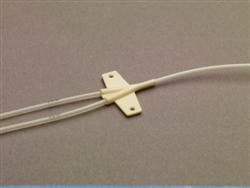 Ultra Precise Dual Lumen Overmold
Over the past four decades, JG Plastics has supplied precision injection molded parts and tooling to some of the largest medical device companies in the world. We're able to meet the most difficult molding challenges by combining modern scientific molding principles with over 40 years of medical molding experience.
With over 200 years of combined mold making experience, we pride ourselves in providing precise, high-tolerance tooling to our customers. And we run every mold that we make at our 36,000 sq. ft. manufacturing facility located in Costa Mesa, CA. We make sure that all aspects of tooling design and construction support the ultimate goal of producing superior injection molded parts.
JG Plastics has experience with virtually every type of FDA approved engineered resin, many with extremely difficult processing parameters. We are capable of manufacturing small run custom parts as well as high volume disposable products. Our customers include makers of medical devices, drug delivery systems, surgical instruments, implantables, orthopedic device and medical testing equipment. We mold products used across the medical industry, including cardiac care, vision care, dental and physical rehabilitation.
Medical products are molded per ISO 13485:2016 Standards in our modern 2,000 sq. ft., Class 10,000 (ISO Class 7) cleanroom, or in one of our Class 100,000 (ISO Class 8) portable cleanrooms. Inspection, assembly, and packaging operations also take place in our cleanroom facilities. If needed, we can assist with part sterilization and hermetic packaging requirements as well.
All resins and materials are put through a rigorous incoming inspection and verification process. We purchase all our materials from nationally recognized suppliers with full material certification and lot traceability. And we use these 100% prime resins to produce sophisticated medical devices with confidence and pride.
JG Plastics' expertise in medical Injection molding provides customers with a knowledgeable and trusted source for the development of plastic components. If you have a medical device molding project that requires design assistance, assembly and/or special packaging, please contact us. You can be assured that we will treat your important design and product information with confidentiality and integrity.
We are a complete plastic injection molding facility including thermoplastic and thermoset molding